Peter Langston &


"Americana — Bluegrass Re-Imagined"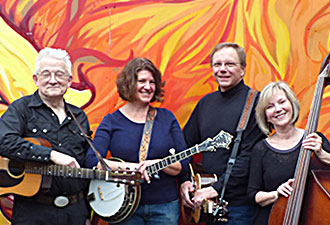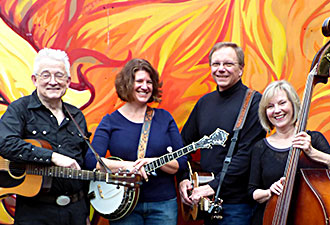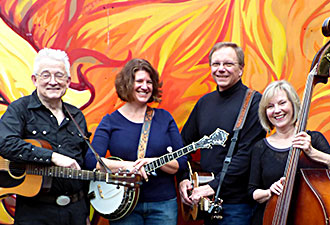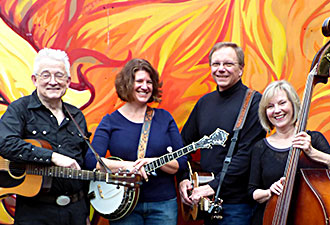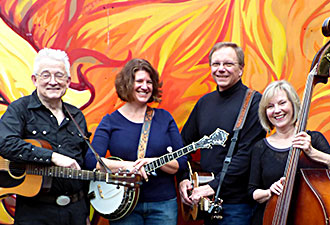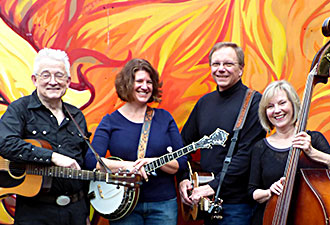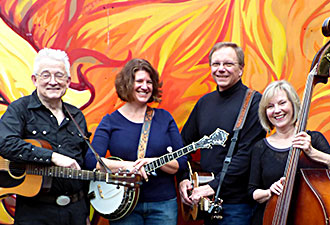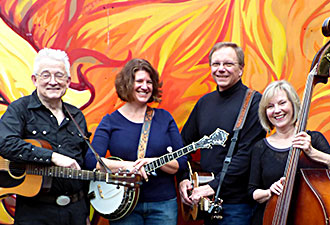 The next 3 Play Ricochet public performance will be in a little while. Check the calendar for details.

3 Play Ricochet plays Americana — traditional and modern acoustic music
(bluegrass, ragtime, old-time, blues, country, jazz,...)
with humor, taste, and passion!
What else are they saying about 3 Play Ricochet?
"Able to go from an old-time classic to a bluegrass stomp to a heart-rending country ballad in the blink of time's eye, 3 Play Ricochet tells the musical truth.  Accomplished musicianship and the ability to strike to the heart of a song combine to make for delighted audiences and listeners.
Highly recommended!"
–Joe Newberry, The Jumpsteady Boys
"Hey! You guys are goood!"
–Unbiased observer
"Wait a minute! That's not bluegrass!"
–Biased observer
"Is that a real song, or did you make it up?"
–Untrained observer
"We love having your band! Come back anytime!"
–Tim Pipes, The Angry Beaver
"Your band is so unique and entertaining and
it was obvious the audience enjoyed you all very much!"
–Bob Jones, Kent Bluegrass Jam
"... a wonderful feel and trade off of each other's musicianship.
This group has really come of age."
"Lots of fun, diversity, and good use of voices and instruments.
Not your standard bluegrass fare."
–Chris Lunn, Ancient Victorys
"The music of 3 Play Ricochet is pure dee fun. It is just plain fun to be in the same room while they are making music. Excelsior!"
–Alan Munde, banjo legend